Get Ahead in the Impact Revolution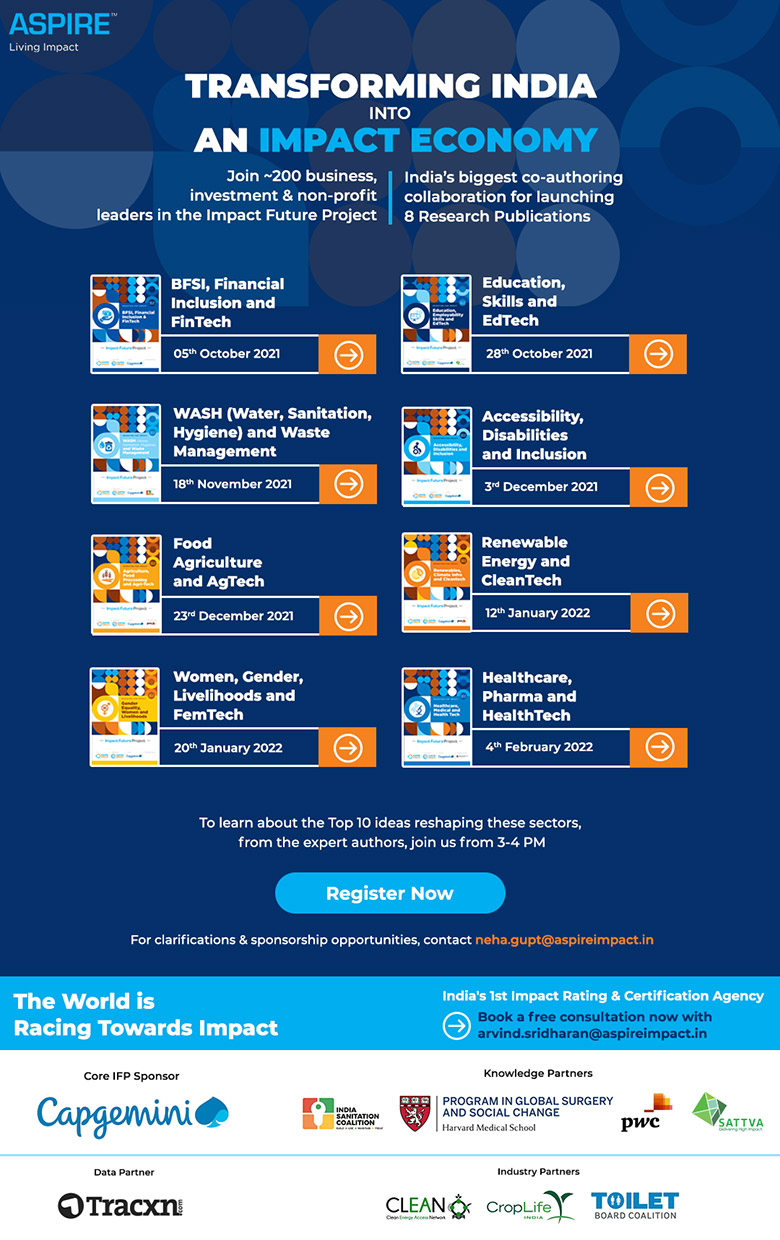 Unveiling Top 100 Investment Ideas for the Decade
The Impact Future Project Research Unveil Event is scheduled to run from 5 October 2021 to 20 January with a series of events every month. The theme of Impact Future Project (2019-20) is "Transforming India into an Impact Economy" and includes a lineup of imminent speakers and eye-opening research work all having to do with the 17 SDGs.
Join ~200 business,
investment & non-profit
leaders in the ImpactFuture Project
Engaged in India's biggest co-authoring collaboration for launching 8 Research Publications
This masterclass is a unique opportunity to learn from world's leading authority about the state of play for ESG, Sustainability & Impact; about Impact Measurement & Management; about the imminent Impact Economy.
On the occasion of International Day of Disabled Persons: 3 December 2021, the Impact Future Project (IFP), India's first Impact dedicated collaborative platform will unveil the top 10 Impact Investment ideas in the Accessibility, Disabilities & Inclusion sector. The top 10 Impact Investment ideas have been researched and discussed by notable Indian leaders with experience and expertise in the sector.