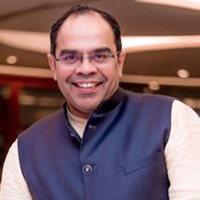 Amit Bhatia
Aspire Impact
Amit Bhatia ( www.amitb.in ), an award-winning social entrepreneur,is Founder of Aspire Impact since 2007, a social enterprise in impact leadership and ecosystem development and Founder of Aspire Circle since 2013, India's pre-eminent fellowship for social leadership. Formerly, as inaugural CEO of The Global Steering Group for Impact Investment or GSG from 2017-2020, Amit built the 32-country multilateral, catalysing impact investment and entrepreneurship, for social, climate and economic justice. Prior to GSG, Amit was Founding CEO of India's Impact Investors Council (2014-2017) where he built "Brand India" and grew inbound annual impact investments from USD400mn to USD1.1bn.
Amit was also Founding CEO of WNS Knowledge Services (2003-2007) and Country Manager of FreeMarkets (1999-2003). Most prominently, he was Founder of McKinsey Knowledge Centre (1996-1999). An alumnus of Shri Ram College of Commerce (1989) and Delhi School of Economics (1991), Amit quit a successful corporate career in 2007 to serve the social sector.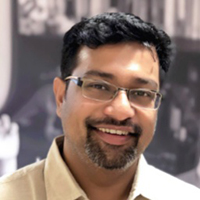 Arvind Sridharan
Corporate Impact Assessments & Impact Startup Support
Arvind Sridharan is the Director of Impact Assessments & Startup Support. He is a certified Malcolm Baldrige assessor and a Lean Six Sigma Black Belt from the American Society of Quality. Arvind's career spans across Banking, Telecom, ITES and Retail industries.
Arvind brings in substantial experience and success in leading large programmes & projects, including leading one of the largest ERP implementations in the retail industry. Prior to joining Aspire, Arvind led the design & implementation of a Service Delivery Framework, that enabled delivery of consistent customer experience, improved decision-making and a business that is ready for the future.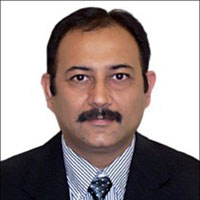 Ashu Gulati, CFO
Aspire
Ashu Gulati has an experience of over 30 years in the field of Accounts, Finance, Legal, Funding, Budgeting & Planning, Admin and HR. He is currently the Chief Financial Officer at Aspire. Earlier, he has worked in sectors like Manufacturing, IT, Education, Import/Export & FMCG. His diverse portfolios have included designing processes and policies, systems development, MIS Reports, Statutory; Internal Audits and Payroll; liaison with Banks and Statutory Departments like Income Tax, Company Law, NCLT, RBI & GST. Ashu completed his B.Com. (Hons.) from Sri Ram College of Commerce, Delhi University, CA (Inter) from ICAI and is an MBA in finance.
Karandeep Singh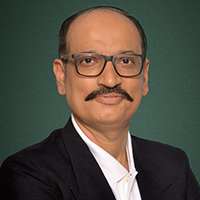 Rohitt Malhotra
Rohitt brings with him around 25 years of experience in the corporate world and as an entrepreneur. Rohitt started his corporate career journey with Reliance Industries in B2B Sales and then worked across various industries in research and knowledge services domain with Kantar and WNS for more than 12 years. His diverse entrepreneurial journey includes ventures in the domains of Kids entertainment, QSR and Restaurants and providing Interim Leadership Services for the last 12+ years.
Rohitt is an avid environmentalist, social worker and animal activist. He founded Mangrove Marshalls in 2018 which is a group of more than 250 volunteers who work for the cause of cleaning up Mangroves in Navi Mumbai. In 2020, the group was recognized by UNEP for their efforts.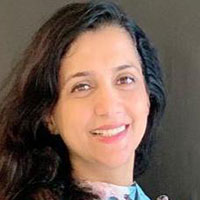 Suchitra Marwah
Aspire Impact
Suchitra Marwah is Director-Leadership Programs at Aspire Impact, with the mission to provide values-and-ethics based leadership training to middle & senior school students. After a decade with American Express, Bank of America and ABN Amro Bank, she started her Impact journey with a year at London-headquartered GSG (The Global Steering Group for Impact Investment) through 2019. In July 2020, Suchitra became a Trustee of Aspire Circle, a pre-eminent non-profit which enhances social leadership capabilities through Fellowships and offers Scholarships.
Suchitra has a Bachelor's degree in Economics, an MBA in Marketing, and, an Environment Management certificate from Harvard University Extension School, Cambridge (MA, USA).