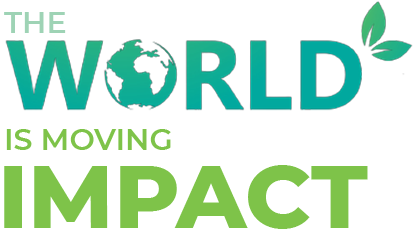 India's 1st Impact Rating & Certification Agency
5 Level Comprehensive Impact Assessment | ~130 Standard Based KPIs | 4 Ratings


Know More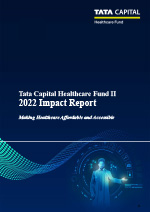 Tata Capital Healthcare Fund II 2022 Impact Report
Making Healthcare Affordable and Accessible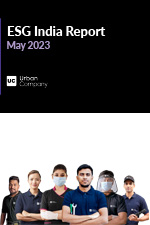 Urban Company – ESG India Report
To empower millions of services professionals by delivering
services at-home in a way that has never been experienced
before.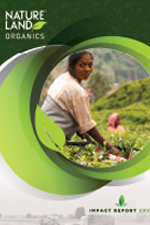 Nature Land Organics Impact Report 2022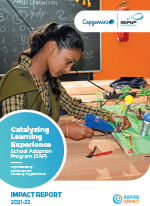 SRF Foundation Impact Report 2021-22
Catalyzing Learning Experience
Protean Impact Report 2021
ESG, Sustainability and Impact Primer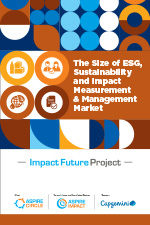 The Size of ESG, Sustainability and Impact Measurement & Management Market
Who We Are
Aspire Impact is India's first Impact Rating & Certification initiative with a proprietary 4P (Product, People, Planet & Policy) Impact Assessment standards framework. A social enterprise, assessing corporations, banks, funds and non-profits, Aspire Impact, as leadership and ecosystem developer in social and environmental impact space, also fosters Impact Science for Executive Education & Training and supports scaled impact through Impact Start-Up Support for incubators & accelerators.
Context
The world's social and environmental challenges, accentuated by growing inequalities, climate change, migrant crisis and now the corona pandemic, have triggered increasing protests over the last decade, from Occupy Wall Street to Extinction Rebellion. Impact Economies are a solution to these challenges and will achieve the UN's sustainable development goals. An impact economy embeds "impact" as a deliberate criteria, alongside risk & return, in making business, investment, policy and consumption decisions. Impact is the measure of an action's benefit to the people or planet; pursuing it has brought enterprises' purpose to the forefront.
Evolutionary and revolutionary global forces are making an Impact Economy imminent. As in the Tech Movement, the Impact Movement too needs significant thought leadership to inform Education and Training. Just like the Chief Technology Officer led the Tech Movement for corporations;, the Chief Impact Officer, a new organizational Sherpa, will lead the corporate Impact Revolution. Aspire provides the necessary support to usher India into the Impact Economy: research & analysis, education & training, consulting & assessments, support & access to capital.