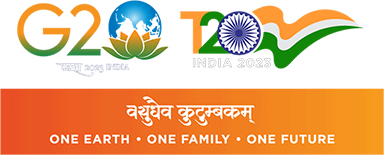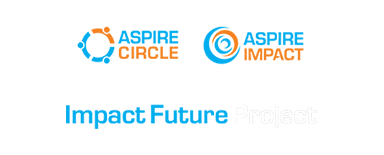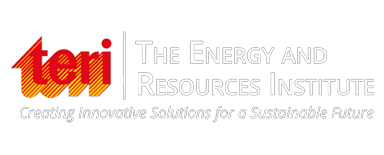 Catalysing Inclusive Climate Innovations for a Global Impact Economy
2 Working Groups of 25 Experts Each | 2 Research Publications

Register Now
for the G20-T20 Summit
to be held on
Thursday, 27th July 2023 4:30 PM – 6:00 PM IST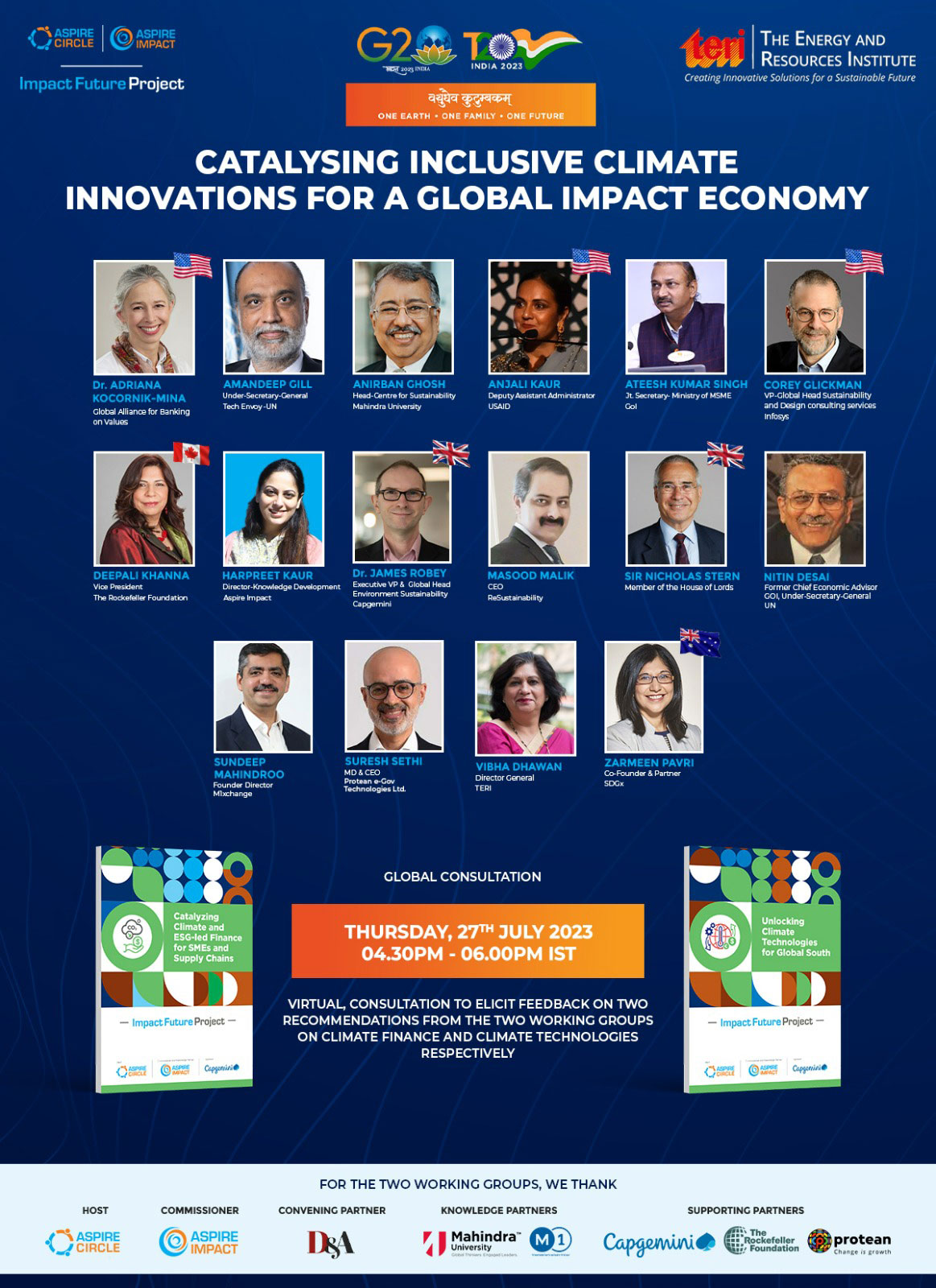 Fill the form below to Register :






Event Description
As the world faces the climate emergency, businesses, including SMEs, and investors play a crucial role in driving the global shift towards sustainability. Key business priorities: ambitious emission reduction targets, renewable energy investments, energy-efficient technologies, emission reduction collaboration across supply chains, and climate risk disclosure. Investors should integrate climate risk, engage with companies for better climate performance, and divest from high carbon-emitters. Embracing these priorities mitigates climate risks and unlocks low-carbon economy benefits.
Independent of the above, India's Long-Term Low-Carbon Development Strategy, presented at COP27 in November 2022, highlights the importance of financial assistance, technology transfer, and capacity-building for India to achieve its climate goals. Developed nations must take the lead in reducing emissions and supporting developing countries with climate finance and technology arrangements.
The above sentiments resonate with all of Global South. In India's G20 presidency, Aspire Impact and Aspire Circle have decided to focus on these twin issues of Climate Technology and Climate Finance, with special reference to role of business (especially SMEs) and investors.
In collaboration with TERI, and Knowledge Partners (Mahindra University, Protean e-Gov Technologies, m1xchange and Desai & Associates), Aspire aims to catalyse these twin climate agenda priorities amongst G20 countries' private sector and the world, and present an innovative and actionable agenda.
Event Objective
Aspire-TERI aims to propose innovative climate solutions leveraging India and Global South's experience. The focus areas are
Unlocking Climate Technologies for the Global South
Catalysing Climate Finance for SMEs and Supply Chains.
Two Working Groups of 25 global Experts each will co-author recommendations through online meetings.
Event Structure
The main event, a Global Consultation on July 27, 2023, will gather feedback from global experts, Keynote Speakers, and Special Invitees. Public comments are welcome until August 4, and the final reports will be submitted to the T20 Secretariat on August 9.
Event Impact
The proposed working groups and T20 event would enable India's G20 presidency to achieve three landmark impacts in climate finance:
First to Empower Chief Sustainability Officers, ESG & Impact Leaders, and SME Founders to have a seat on the high table while making their voices heard as a 40-50 strong co-authoring group and lend credibility to their agenda.
First to Discuss the creation of a dedicated private initiative to build a facility for climate technology transfer (and perhaps with juxtaposed climate finance facility) from global North to global South by pooling and consolidating demand for better pricing and even long-term indigenisation programs.
First to Promote Climate finance and supply-chain financing linking to ESG ratings and assessment for allowing SMEs to embrace them on online exchanges and bill-discounting platforms, to access lower cost-of-capital due lower climate risks.
To express your interest in participating in a working group or to inquire about sponsorship opportunities, please contact Harpreet Kaur at harpreet.kaur@aspireimpact.in.