Impact Future Project 2020
Disabilities, Accessibility & Inclusion
Affordable Housing & Sustainable Urbanization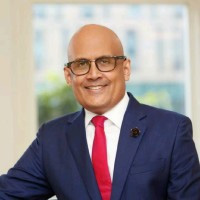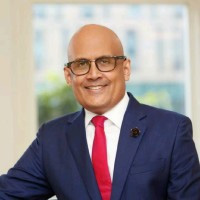 Abhishek Goenka
CoWrks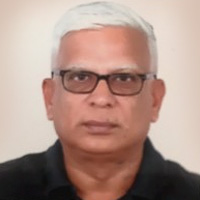 AN Venugopal
RMZ Foundation at RMZ Corp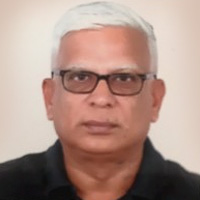 AN Venugopal
RMZ Foundation at RMZ Corp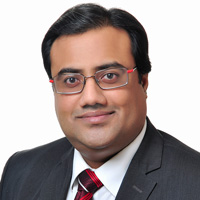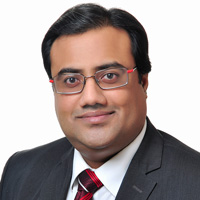 NSN Murty
PwC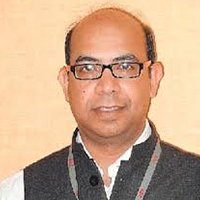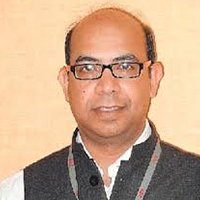 Pratyush Panda
ACC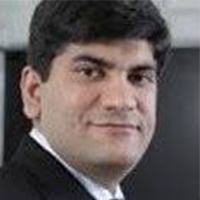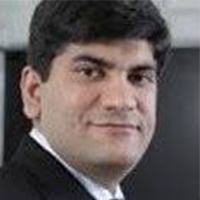 Rajat Arora
Elevar Equity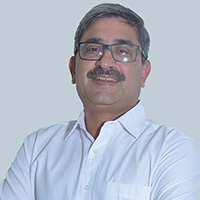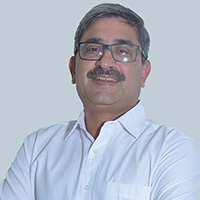 Sanjay Chaturvedi
Shubham Housing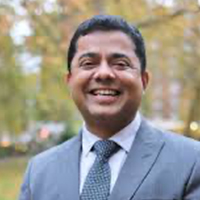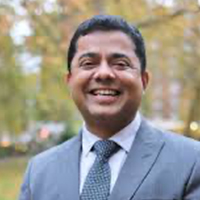 Swapnil Joshi
Infosys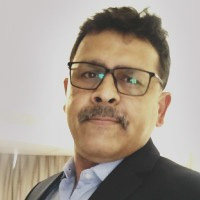 Vikrant Bhagwat
Altum Credo Home Finance Pvt Ltd.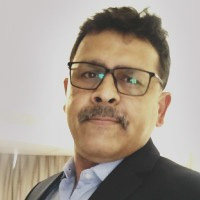 Vikrant Bhagwat
Altum Credo Home Finance Pvt Ltd.
Food, Agri & AgriTech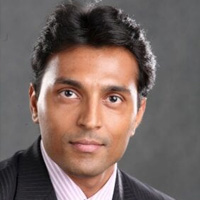 Anjani Bansal
Gates Foundation
Anjani Bansal is Deputy Director for Strategy and Management for the India Country Office of the Gates Foundation with past experience in investments in India and Africa across multiple sectors such as technology, agriculture, finance and education. He worked in commercial and investment banking for several years and is most interested in leveraging innovation and investments in the private sector to drive large-scale impact.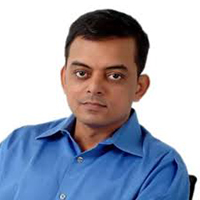 Anuraag Srivastava
RainShine Media
Anuraag Srivastava is the Co-Founder and COO of Rainshine Entertainment, a global entertainment company that creates content for global audiences. Anuraag is also the Founder of Agate Group of companies, a services company catering to BPO / KPO and Technology clients globally. He has incubated various companies in the BPO / KPO, Media and Healthcare space. He has helped develop and lead the Investment thesis and business plan models for Online Video, Digital Media Education and Urban Entertainment during his time in Zodius. He has also been a co-founder of Inventurus (a Healthcare BPO) and Juno Clinic (an online platform for Mental Health management). Prior to his achievements at Rainshine and Agate, Anuraag has significant experience in management in varied fields. His past experiences include • Venture Partner & Managing Director at Zodius • CEO at WNS (leading BPO company) • Vice President at eVentures (Softbank/Newscorp Fund) • Category Manager (India and US) at P&G. • Senior Associate at VIEW Group Outside of work, Anuraag is associated with non-profits in Environmental Protection (www.ncs.org.in) and Rural Education (www.abhilashafoundation.org). He holds a Mechanical Engineering degree from Birla Institute of Technology and an MBA from IIM Ahmedabad.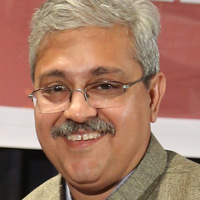 Apoorva Oza
Aga Khan Rural Support Programme(India)
Apoorva Oza is the chief executive officer of Aga Khan Rural Support Programme (India). He is also actively involved in founding and supporting nonprofits and nonprofit networks, as well as influencing government policy. A mechanical engineer with a diploma in rural management from the Institute of Rural Management, Anand, he has also completed courses from Cranford University, United Kingdom, and Cornell University, USA.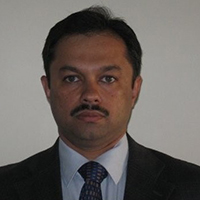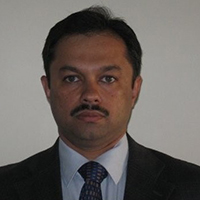 Ashok Verma
PWC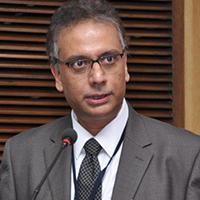 Asitava Sen
CropLife India
Asitava Sen is the Chief Executive Officer of CropLife India. Prior to CropLife India, Asitava had worked in leadership and senior advisory positions for various international and multinational organizations such as The World Bank Group, The World Economic Forum, FAO, Rabobank, PwC etc. CropLife India is an industry association of 15 R & D driven member crop science companies, jointly representing approximately 70% of the crop protection market and responsible for 95% of the molecules introduced in the country so far.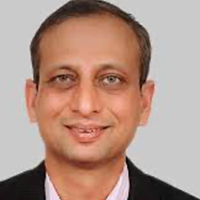 Hemendra Mathur
ThinkAg
Hemendra Mathur – Over 24 years of experience in venture capital, private equity, management consulting and investment banking in India, South Asia, Europe and USA.
About 12 years of experience in early-stage and growth capital investing. Working as Venture Partner with a deep-tech sector-agnostic fund. Raised a private equity fund earlier and managed a portfolio of mid- sized companies in the food supply chain. About 12 years of management consulting and investment banking experience in the food, agribusiness, retail and consumer goods industry for corporates as well as the Government of India / state governments.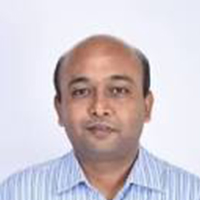 Jinesh Shah
Omnivore
Jinesh Shah co-founded Omnivore with Mark Kahn in 2010. Previously, he was Vice President and CFO at Nexus Venture Partners, one of India's leading venture capital funds. Earlier in his career, Jinesh worked in corporate finance roles for Datamatics (leading Treasury/M&A), Patni Computers (initiating the IPO process), and HCL Technologies (founding the BPO business). He is a member of the IMC Chamber of Commerce and Industry's Agriculture & Food Processing Committee. Jinesh is a Chartered Accountant with a B.Com from R A Poddar College and an MMS (Finance) from JBIMS.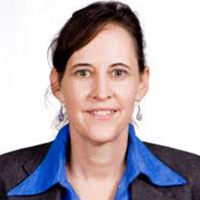 Joanna Kane
ICRSAT
Joanna Kane-Potaka is an Australian national and has a Master of Science degree in Global Marketing. Prior to joining ICRISAT she was Director, Communications and Marketing Information and Knowledge Group, International Water Management Institute, where she was responsible for science marketing, corporate communications, uptake approach of research findings, private industry fund raising, internal communications and information management. She was also Head, Information Management and Marketing, Bioversity International and Information and Communications Leader, WorldFish Center She began her career as an agricultural economist with the Australian Bureau of Agricultural and Resource Economics (BAE at the time) and later moved into market research in the agribusiness area of the Queensland Department of Primary Industries. Since then she has worked in a wide variety of marketing-related areas including strategic marketing, communications, fundraising, knowledge management, and uptake of scientific research. She has worked for government, private industry (manufacturing and consulting) and with nonprofit organizations (including four CGIAR agricultural research centers). She has 25 years professional experience and has lived and worked in India, Sri Lanka, Italy, Malaysia, the Philippines and Australia. She is a certified practicing marketer in Australia, an Associate of the Chartered Institute of Marketing in the UK and a fellow of the Australian Marketing Institute.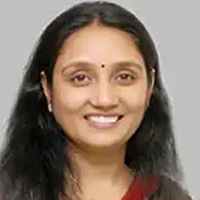 Purnima Khandelwal
INI Farms
Purnima Khandelwal co-founded INI Farms in 2009 and is the first woman CEO of one of the largest fresh fruit company from India. Purnima is the driving force behind creating India's first "safe food' brand Kimaye leading the entire gamut of brand building initiatives from consumer insights to packaging innovations to distribution. Her strength in building long lasting relationships has helped InI achieve leadership in exports as well as domestic market. Purnima's experience spans over 20 years including 16 years as an entrepreneur. As a cofounder of INI Consulting (started in 2003) she has advised large private sector companies in agriculture, heavy engineering, electronics, infrastructure, chemicals and also Government organizations like Indian Railways, Confederation of Indian Industry and Department of Scientific and Industrial Research. She is a Post Graduate from TAPMI, Manipal.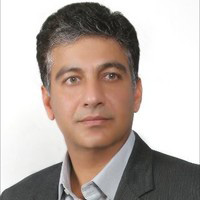 Rajat Tandon
IVCA
Rajat Tandon is the President of IVCA. He is focused on planning, developing, and implementing IVCA's regulatory advocacy activities, while also identifying and solutioning ways for members to maximize their membership experience. His goal is to effectively influence regulatory outcomes in support of the alternate asset class and enable a full-spectrum ecosystem from Angels to AIFs. Previously, Rajat was part of the leadership team at NASSCOM, the Indian IT and ITES/BPO body. In his role as Vice President, Rajat headed NASSCOM's 10,000 Startups initiative, providing crucial support to technology startups in India. He is passionate about creating value for entrepreneurs, funding partners, and the ecosystem as a whole. With his early stint as entrepreneur and extensive corporate experience in the IT & Telecom and GIS/Navigable maps, Rajat competently bridges the gap between boardroom expertise and on-the-ground experience. Over the past 25+ years, he has worked in various positions ranging from technical support, sales leadership, service delivery to strategic initiatives at Siemens, Nortel, and Nokia (NAVTEQ).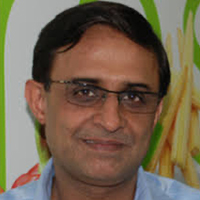 Raman Ahuja
ThinkAg
Raman Ahuja – In a career spanning 27 years, his experience spans across agribusiness value chains, consumer products, and ingredients industries, operating in Indian and International markets. Since March 2013, he works as an independent advisor and consultant in food & agriculture – with startups, private sector and with multilateral agencies like – The World Bank Group (Transport, Food & Agriculture, AgriFin), ADB, FAO, IFPRI (International Food Policy Research Institute), US Aid, etc.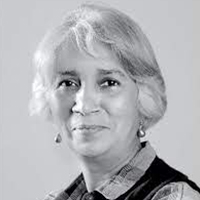 Rema Subramanian
Ankur Capital
Rema Subramanian cofounded Ankur with a vision to use her multi decade CXO and entrepreneurial experience to bring the tools to young startups to become game changers. She has worked across education and IT/ITES taking young companies from scratch to midsize ventures. She is a cost accountant from ICFAI and when she has spare time she likes to travel and try her hand at growing plants.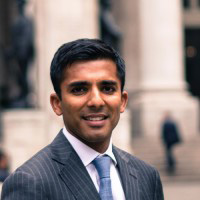 Uday Garg
Mandala Capital
Uday Garg is the founder of Mandala Capital and has since 2008 been exclusively focused on investments in the food value chain. Prior to Mandala Capital, he worked at Altima Partners focusing on private investments in global Emerging Markets across sectors (including agribusiness). He began his career in the Investment Banking division of Deutsche Bank (New York), followed by Portfolio Manager roles at Amaranth Advisors (Connecticut) and Duet Group (London).The inspiration behind food and agriculture as sector focus stems from the influence of Mr. Garg's late grandfather, Mr. B.R .Barwale, who founded Mahyco, India's leading Seed Company, in 1964. Uday Garg holds a B.S. in Economics from the Wharton School of the University of Pennsylvania, with Concentration in Finance.
Education, Skills & EdTech
BFSI, Financial Inclusion & FinTech
Women, Livelihoods & FemTech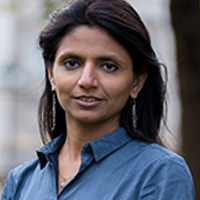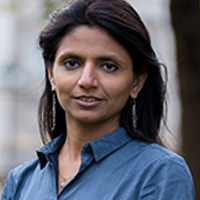 Aparajita Agrawal
Value for Women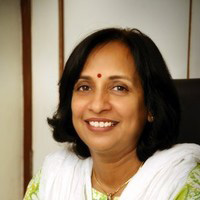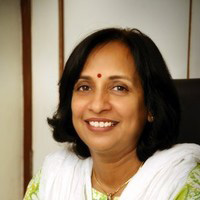 Archana Joshi
Deepak Foundation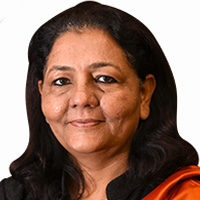 Kanta Singh
UNDP
Kanta Singh is a social development professional working on gender issues for past 23 years. Starting as a trainer, I moved on to manage large programmes. I have worked closely with the parliamentarians, judiciary as well as administrators with  a view to influence them to legislate, budget and implement Acts, schemes and programmes with a gender perspective. I strongly believe that India can develop faster if women and girls are provided equal opportunities.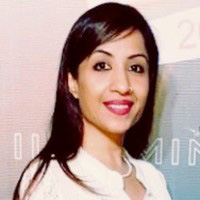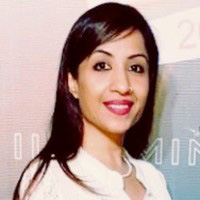 Manushree Singh
Capgemini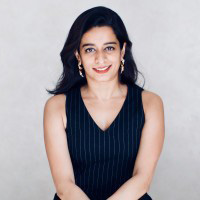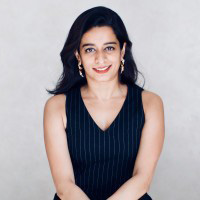 Prerna Mukharya
Outline India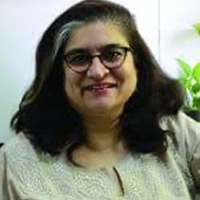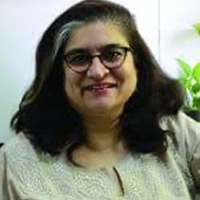 Puja Marwah
CRY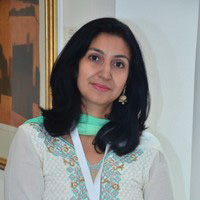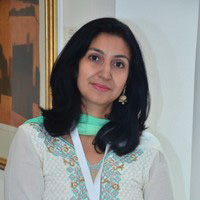 Ranjna Khanna
IIC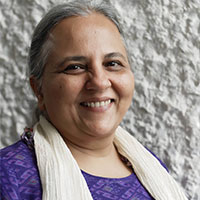 Reema Nanavaty
SEWA
Reema Nanavaty has been working with the Self Employed Women's Association since 1984 and stayed on to be elected as the General Secretary in 1999, expanded membership to new heights making SEWA the single largest union of informal sector workers. She negotiated the first ever IFAD loan to rebuild lives and livelihoods of 60000 earthquake affected rural women and is running post conflict economic reconstruction for 40000 members affected by 2002 riots; Reema is leading rehabilitation programme in Afghanistan and in Srilanka; providing vocational training in agro and rural livelihood security and heads the ICT cell to connect information technological with the farm women. Reema is expanding the activities of Trade Facilitation Centre (TFC) making women's voice and contribution central to world trade decisions. Currently she is replicating the Trade Facilitation Centre model in all the SAARC countries building social enterprises of Homebased women workers.   Reema initiated the food security programme covering one million households through its rural distribution network, named RUDI, where women farmers and labour trade their agro-produce with each other. Reema is spearheading the Hariyali–Green Energy and Livelihoods Initiative to provide 2,00,000 mostly farm women access renewable energy tools of cookstoves and solar lights. Reema oversees 3200 self help groups (SHG), 110 co-operatives and 15 federations totaling 428,281 members, Nationally including Kashmir, Assam, Meghalaya, Bihar. Reema focuses on women's economic empowerment by building women owned enterprises – Co-operatives, Companies, Federations. Building women led supply chain in Energy, Agribusiness, Food Processing, Waste recycling, Textile and garmenting. Reema was awarded Padmashri on 26th January 2013.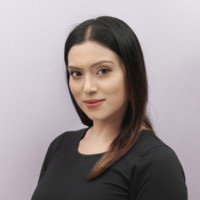 Sabeena Mathayas
Sambodhi Research & Communications Ltd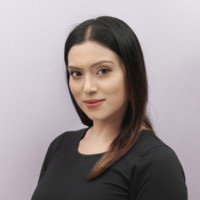 Sabeena Mathayas
Sambodhi Research & Communications Ltd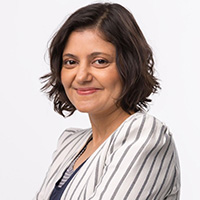 Sairee Chahal
Sheroes
Sairee Chahal is the Founder, CEO of SHEROES – a community platform for women, offering support, resources, opportunities and interactions via Sheroes.com and the SHEROES App. Sairee is credited with building up women at work and future-of-work conversations in India, besides building a strong technology play to solve the problems of gender disparity in India.A technology entrepreneur, Sairee has straddled the best of both worlds in her ventures Newslink, Fleximoms and now SHEROES. Her community-meets-deep technology approach has made SHEROES a globally formidable platform, changing the game for women and their aspirations. Over a million women have been directly benefited, and under Sairee's leadership, SHEROES aims to impact over 100 million women in the next five years.An Aspen Leadership Fellow, Sairee is also the convener of The  SHEROES Summit – India's largest women's forum. With an M.Phil from JNU, and a PGDBM from IMT Ghaziabad, Sairee kickstarted her professional career while still in college before cofounding her first startup. She went on to also work at corporates like Heidrick and Struggles and CII. Recognized for her achievements globally, Sairee is a Devi Award winner, apart from the Femina Achievers Award, Cartier Award, Editor's choice for L'Oreal Femina Women's Award, Business Today and Most Powerful Women in Indian Business. In 2018, she was ranked 53 on Onalytica's "Future of Work Top 100 Influencers" list.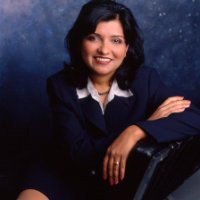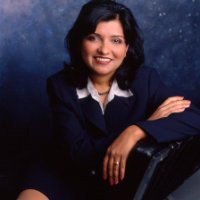 Seema Chaturvedi
AWE Funds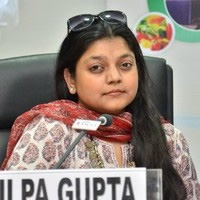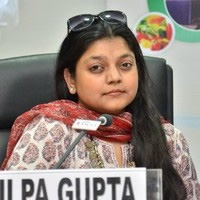 Shilpa Gupta
PwC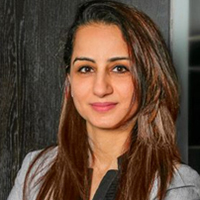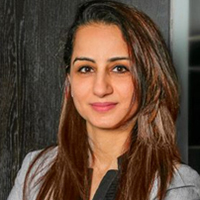 Shilpa Sehgal
Equanimity Investments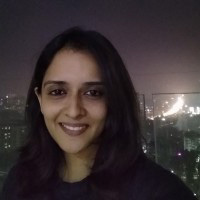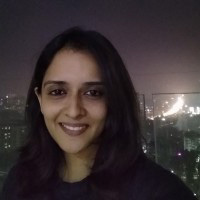 Sowmya Suryanarayanan
Aavishkaar Capital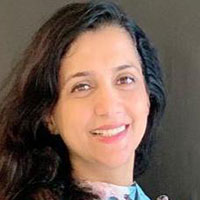 Suchitra Marwah
Aspire Impact
Suchitra Marwah is Director-Leadership Programs at Aspire Impact, with the mission to provide values-and-ethics based leadership training to middle & senior school students. After a decade with American Express, Bank of America and ABN Amro Bank, she started her Impact journey with a year at London-headquartered GSG (The Global Steering Group for Impact Investment) through 2019. In July 2020, Suchitra became a Trustee of Aspire Circle, a pre-eminent non-profit which enhances social leadership capabilities through Fellowships and offers Scholarships.
Suchitra has a Bachelor's degree in Economics, an MBA in Marketing, and, an Environment Management certificate from Harvard University Extension School, Cambridge (MA, USA).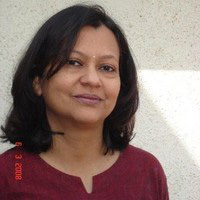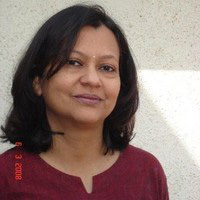 Sumita Ghose
Rangsutra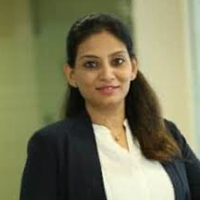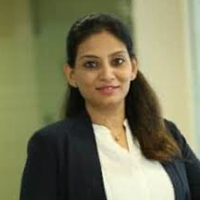 Sushma Kaushik
Aavishkaar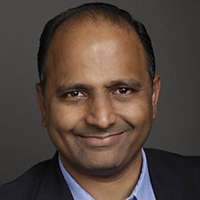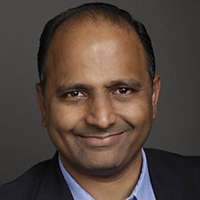 Venkat Krishnan
Microsoft
Healthcare, Pharma & HealthTech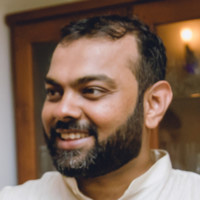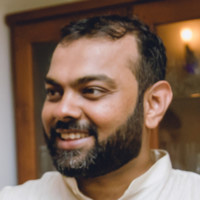 Dr. Ajay Nair
Swasth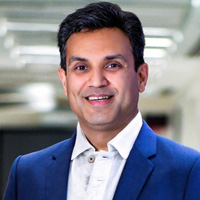 Anant Maheshwari
Microsoft India
Anant Maheshwari is President, Microsoft India. Anant leads Microsoft's engagement with policy makers, customers, and business partners and is responsible for all product, solution, service and support offerings in India. At Microsoft, Anant works to make the company's mission of empowering every person and every organization on the planet to achieve more, align with India's inclusive growth agenda. He is committed to supporting government entities and organizations in India progress on their journey of digital transformation.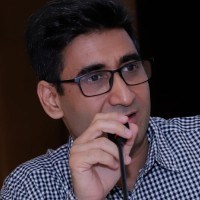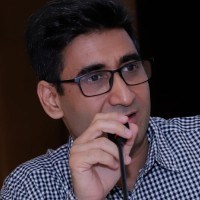 Dr. Naveen Nischal
Meddo Health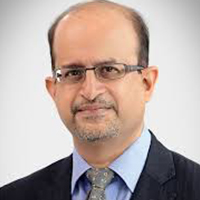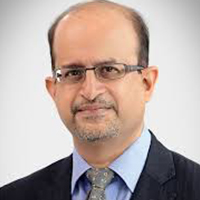 Hemant Manohar
IMS Health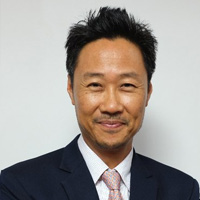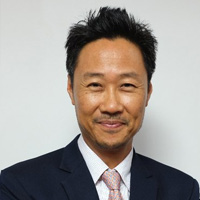 Dr. Kee B Park
Harvard Medical School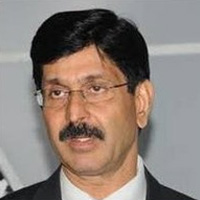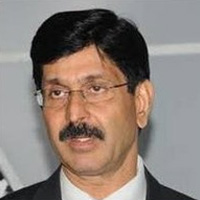 Kewal Handa
Union Bank Of India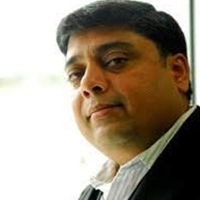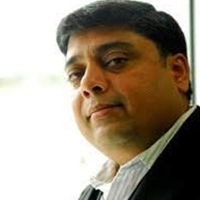 Manoj Kumar
Social Alpha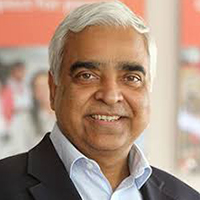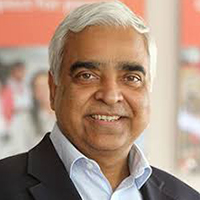 Manoj Kumar
Ex-CEO, P&G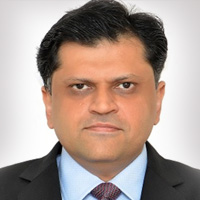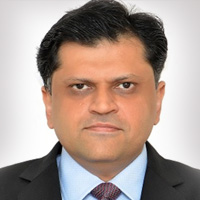 Neeraj Mohan
BlackStone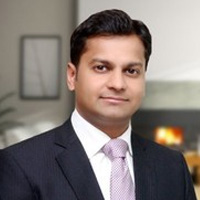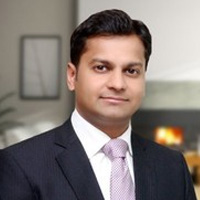 Rahul Agrawal
Quadria Capital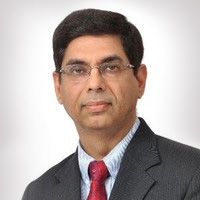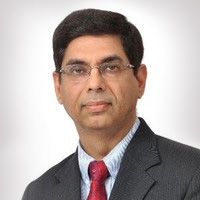 Rajiv Gulati
mChemist , Ex Ranbaxy
Tata Motors; Advisor- MedTherapy BioTech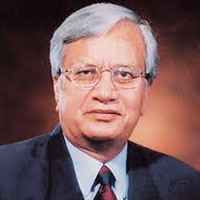 Ravi Kant
Tata Motors; Advisor- MedTherapy BioTech
Ravi Kant has played significant role as CEO/Vice Chairman in making TATA MOTORS (TML) an admired and successful Indian multinational company. He has chaired and held seats on several Tata company boards. Currently he sits on the boards of Vedanta Ltd and Kone, Helsinki, as well as US-based non-profit organizations Enactus and Wonder Work. The Chairman of IIM Rohtak, he is on the advisory board of IIT Kharagpur and IIT  Mumbai as well as on the boards of the NID, and CGIO od the Business School at National University of Singapore.  He has chaired the Advertising Standards Council of India, the Audit Bureau of Circulation and the Society of Indian Automobiles Manufacturers.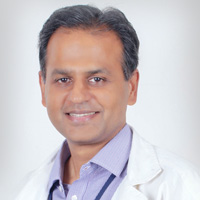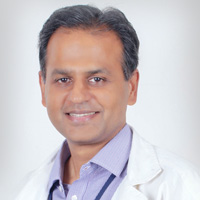 Dr S. Aravind
Aravind Eye Hospitals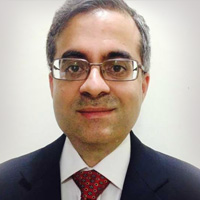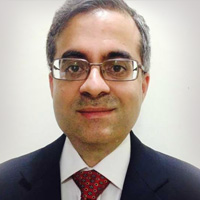 Sameer Wagle
Asian Healthcare Fund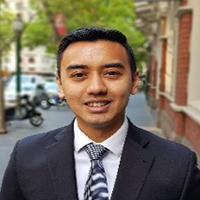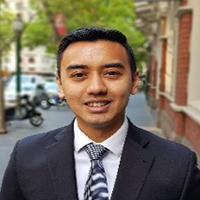 Shan Bannirchelvam
Global Impact Partners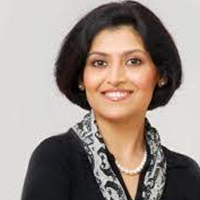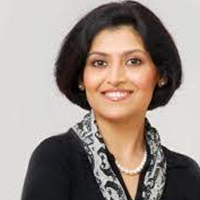 Dr. Shikha Sharma
Nutri-Health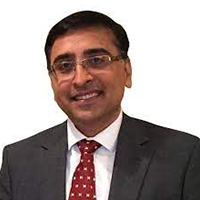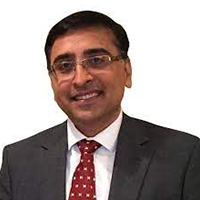 Dr. Shuchin Bajaj
Cygnus Medicare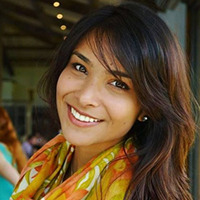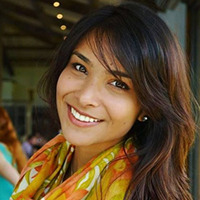 Dr. Tarinee Kucchal
Harvard Medical School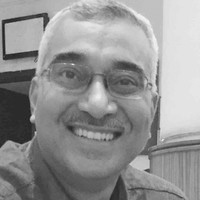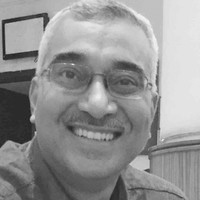 Vikram Anand
CapBuild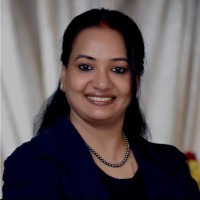 Visalakshi Chandramouli
Tata Captial Healthcare Fund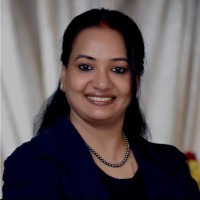 Visalakshi Chandramouli
Tata Captial Healthcare Fund
Renewable Energy & CleanTech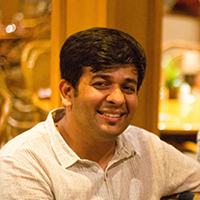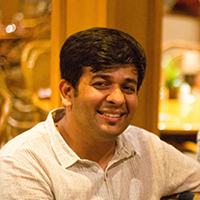 Adwait Joshi
CLEAN Network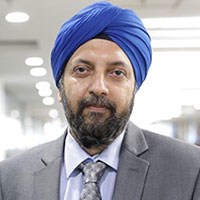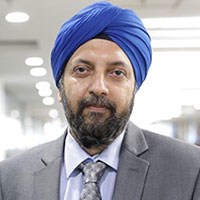 Amarjeet Singh
KPMG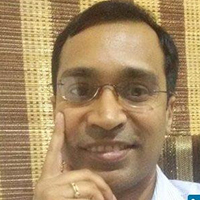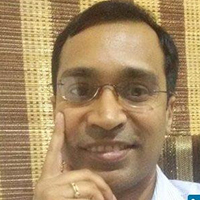 Amit Raje
Aartech Solonics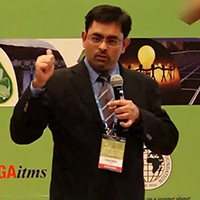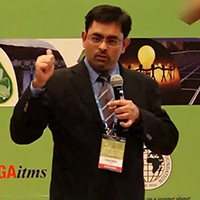 Ashish Mehta
Second Nature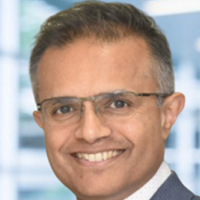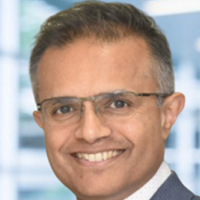 James Abraham
Solar Arise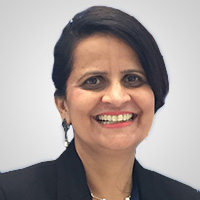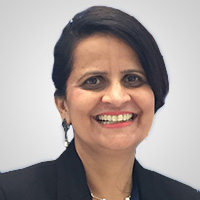 Jamuna Verghese
Dancing Rain Capital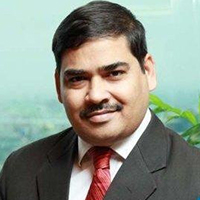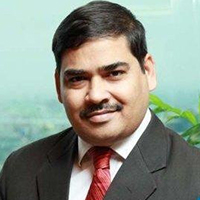 Jitendra Routray
Renew Power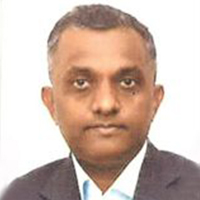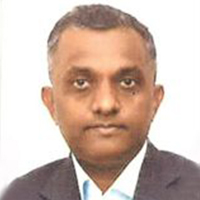 Mayank Choudhary
Asian Development Bank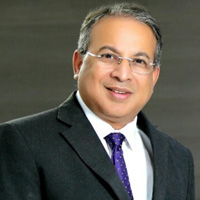 Praveer Sinha
Tata Power
Mr. Praveer Sinha has over three decades of experience in the power sector and has been credited with transforming the power distribution sector and development and setting up of greenfield and brownfield power plants in India and abroad.
Mr. Sinha holds a Master's Degree in Business Law from National Law School, Bengaluru and is also professionally trained as an Electrical Engineer. He is also a member of the Faculty Board at Faculty of Management Studies and a member of Board of Governors at the Indraprastha Institute of Information Technology, Delhi. He is a Research Scholar at the Indian Institute of Technology Delhi and is also a visiting Scholar at Massachusetts Institute of Technology, Boston, USA.  Before his appointment in Tata Power, Mr. Sinha was the CEO & Managing Director of Tata Power Delhi Distribution Limited (Tata Power-DDL). Tata Power-DDL is a Public Private Partnership (Joint Venture) between the Company and Government of National Capital Territory of Delhi, supplying power to over seven million people in North and North-West Delhi.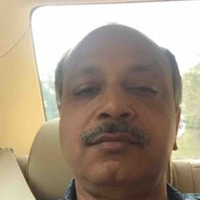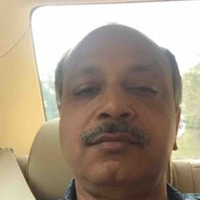 Rajeev Kumar
BP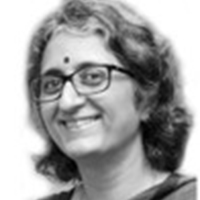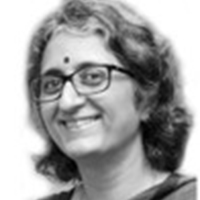 Rekha Krishnan
WEFT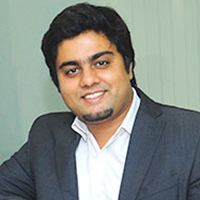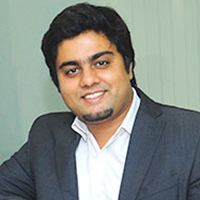 Shashank Sharma
Sunsure Energy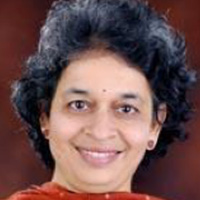 Svati Bhogale
Sustaintech India Pvt Ltd.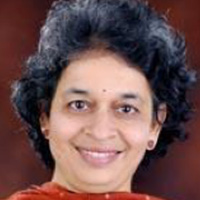 Svati Bhogale
Sustaintech India Pvt Ltd.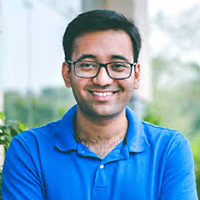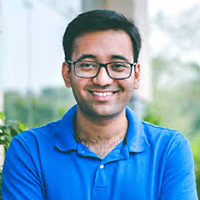 Tarun Mehta
Ather Energy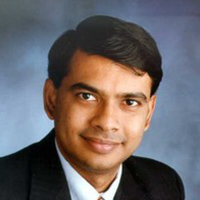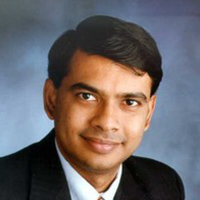 VS Hariharan
Third Wave Power
Sustainable Manufacturing, Infrastructure & Supply Chains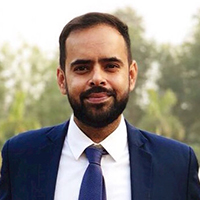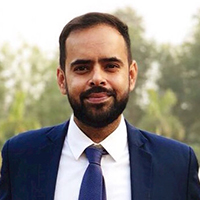 Arjun Kochhar
Motherson Logistics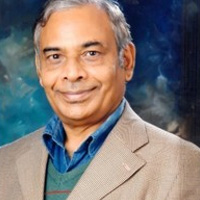 Avani Varma
Forest Certification Group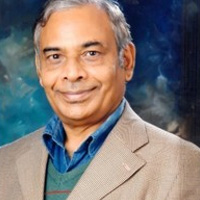 Avani Varma
Forest Certification Group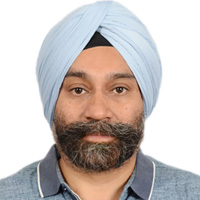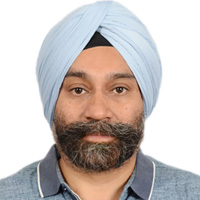 Karandeep Singh
Tyresnmore.com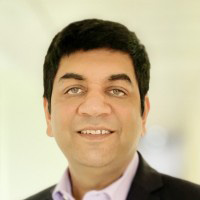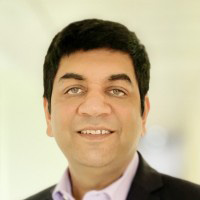 Manish Gupta
Adtya Birla Group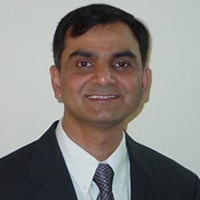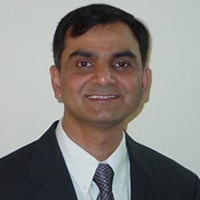 Naveen Gautam
Hella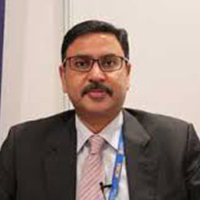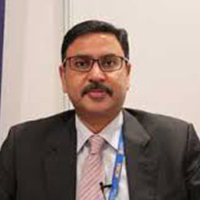 Rajesh Jain
Neolite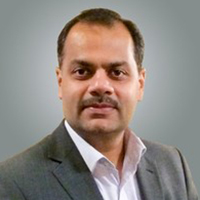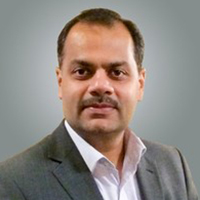 Rohit Bhayana
Lumis Partners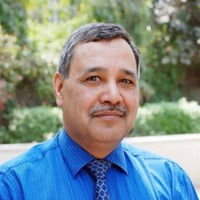 S N Gupta
ITU - APT Foundation Of India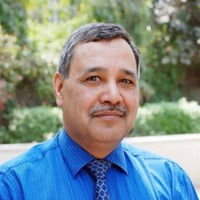 S N Gupta
ITU - APT Foundation Of India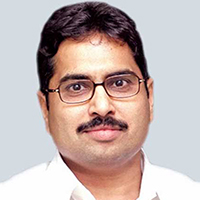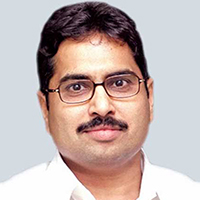 Sanjay Jaju
JS - MoD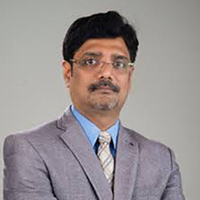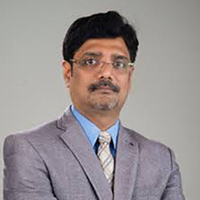 Vishnu Bhavaraju
Microsoft
WASH (Water, Sanitation, Hygiene) & Waste Management