Impact Future Project is a collaborative thought leadership platform for impact leaders to create research & knowledge, awareness & advocacy and education & training for the imminent Impact Economy.
IFP's core purpose is to spark an appreciative enquiry to understand our Impact Future, through a 100% digital platform and generate ideas to help India unlock $1 trillion for SDGs, to become a $10 trillion economy by 2030 and end poverty.
IFP has 10 SDG & GOI aligned Impact Communities, of ~30 leaders each, from 10 different stakeholder groups to spark an appreciative enquiry.
All successful movements are simple but revolutionary ideas that restore justice or balance. With IFP we embark once again on a journey to change the system. To do this we are bringing visionary people together as people solve problems. Join Us!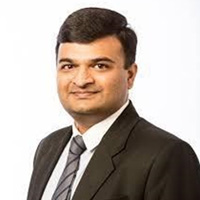 View
Profile
Abhishek Agrawal
Accion's Chief Regional Officer
South Asia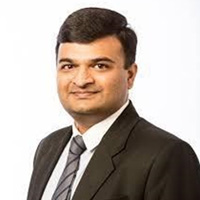 Abhishek Agrawal
Accion's Chief Regional Officer
South Asia
Abhishek Agrawal is Accion's Chief Regional Officer for South Asia, based out of India, and is responsible for overseeing Accion's operations in the region. A key region for Accion in its mission to advance financial inclusion, several features of the region and countries within it – such as an enabling regulatory environment, startup ecosystem, and entrepreneurial culture – make it a prime market for inclusive fintech innovation.
As an Accion representative, Abhishek serves on the boards of SubK, DVARA – KGFS, Vindhya E-Infomedia, and Saija Finance. Abhishek also served as CFO for more than 12 years in several countries, including at Swadhaar Microfinance starting in 2010, in his capacity as global staff for Accion. He comes to Accion with extensive experience in financial management, strategy and business planning, and microfinance operations.
In earlier roles, Abhishek worked with FINCA International as CFO in different affiliates. Prior to that, he acted as an advisor to the Institute of Chartered Accountants (ICAI), where he worked on number of projects in Municipal reforms and financial management for local municipal bodies. Abhishek has a Ph.D. in municipal financial reforms and Chartered Accountant (FCA) from ICAI. He did his MBA with a specialization in finance at Rai International University.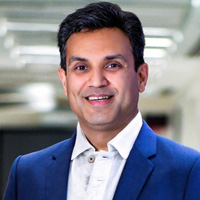 View
Profile
Anant Maheshwari
President
Microsoft India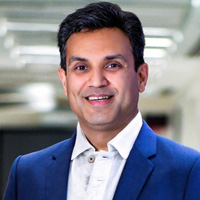 Anant Maheshwari
President
Microsoft India
Anant Maheshwari is President, Microsoft India. Anant leads Microsoft's engagement with policy makers, customers, and business partners and is responsible for all product, solution, service and support offerings in India. At Microsoft, Anant works to make the company's mission of empowering every person and every organization on the planet to achieve more, align with India's inclusive growth agenda. He is committed to supporting government entities and oganizations in India progress on their journey of digital transformation.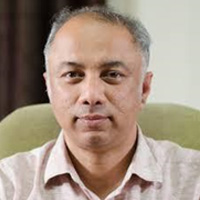 View
Profile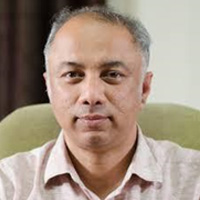 Harish Hande
Co-Founder
SELCO India
Harish Hande (Handerto Harish Hande) is an Indian social entrepreneur, who co-founded SELCO India in 1995. He was awarded with the Ramon Magsaysay Award for 2011 for "his pragmatic efforts to put solar power technology in the hands of the poor, through his social enterprise SELCO India".He was born in Handattu, Kundapura Taluk, Udupi District, Karnataka and raised in Rourkela, Orissa, India. After completing his basic schooling in Orissa in Ispat English Medium School, he went to IIT Kharagpur for his undergraduate studies in Energy Engineering and graduated in 1990. He then went to the U.S. to do his Master's and later PhD. in Energy Engineering at the University of Massachusetts Lowell.Hande co-founded SELCO INDIA (in 1995), a social enterprise, to eradicate poverty by promoting sustainable technologies in rural India. SELCO India is a social enterprise that provides sustainable energy services to the poor in India. SELCO INDIA under the leadership of Hande has won the Ashden Award for Sustainable Energy 2005 and Accenture Economic Development Award for 2005. In 2007 SELCO INDIA again won the Ashden Award, this time for "Outstanding Achievement" in energy sector. The award was presented by Al Gore, former Vice President of the United States of America. Hande was named the Social Entrepreneur of the Year 2007 by the Schwab Foundation for Social Entrepreneurship and the Nand & Jeet Khemka Foundation. In 2008, Hande was chosen by Business Today as one of the "21 young leaders for India's 21st century". Later, in June 2008, India Today named him one of the 50 pioneers of change in India. In 2011 he was awarded the Magsaysay Award. Harish Hande was also awarded the Karnataka Rajyotsava Prashasti in 2011 by the Government of Karnataka. In 2013 the Trustees of University of Massachusetts awarded him the Doctorate of Humane Letters. In 2014 IIT Kharagpur conferred upon him the distinguished alumnus award.
View
Profile
Nirav Khambhati
Managing Partner
Kaizenvest Edu Finance
Nirav Khambhati
Managing Partner
Kaizenvest Edu Finance
Nirav is Managing Partner – Kaizenvest Edu Finance at Kaizenvest, a leading education focused investment firm with operations in emerging Asia and Africa.
Prior to joining Kaizenvest, Nirav was with the Tata Group for over 20 years in various capacities including as the Chief Executive Officer of Tata ClassEdge and Tata Interactive Systems. Nirav has led several international projects and collaborations in the fields of education, telecommunications and aerospace, and served as Director on the Boards of companies within and outside India.
Nirav was recognized as a Young India Leader by the British High Commission in 2013. In 2016, Jagran Lakecity University conferred upon him an Honorary Degree of Doctor of Arts (Management) for his contributions in the areas of management, education and technology.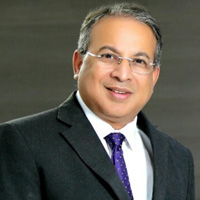 View
Profile
Praveer Sinha
Board of Governors
Indraprastha Institute of Information Technology, Delhi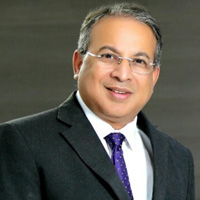 Praveer Sinha
Board of Governors
Indraprastha Institute of Information Technology, Delhi
Mr. Praveer Sinha has over three decades of experience in the power sector and has been credited with transforming the power distribution sector and development and setting up of greenfield and brownfield power plants in India and abroad.
Mr. Sinha holds a Master's Degree in Business Law from National Law School, Bengaluru and is also professionally trained as an Electrical Engineer. He is also a member of the Faculty Board at Faculty of Management Studies and a member of Board of Governors at the Indraprastha Institute of Information Technology, Delhi. He is a Research Scholar at the Indian Institute of Technology Delhi and is also a visiting Scholar at Massachusetts Institute of Technology, Boston, USA.
Before his appointment in Tata Power, Mr. Sinha was the CEO & Managing Director of Tata Power Delhi Distribution Limited (Tata Power-DDL). Tata Power-DDL is a Public Private Partnership (Joint Venture) between the Company and Government of National Capital Territory of Delhi, supplying power to over seven million people in North and North-West Delhi.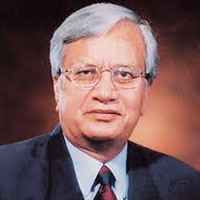 View
Profile
Ravi Kant
CEO/Vice Chairman
TATA MOTORS (TML)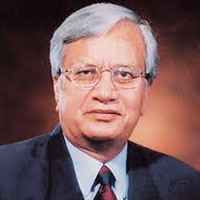 Ravi Kant
CEO/Vice Chairman
TATA MOTORS (TML)
Ravi Kant has played significant role as CEO/Vice Chairman in making TATA MOTORS (TML) an admired and successful Indian multinational company. He has chaired and held seats on several Tata company boards. Currently he sits on the boards of Vedanta Ltd and Kone, Helsinki, as well as US-based non-profit organizations Enactus and Wonder Work. The Chairman of IIM Rohtak, he is on the advisory board of IIT Kharagpur and IIT  Mumbai as well as on the boards of the NID, and CGIO od the Business School at National University of Singapore.  He has chaired the Advertising Standards Council of India, the Audit Bureau of Circulation and the Society of Indian Automobiles Manufacturers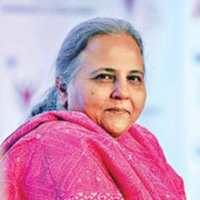 View
Profile
Reema Nanavaty
Secretary General
SEWA, India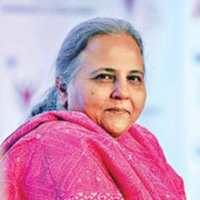 Reema Nanavaty
Secretary General
SEWA, India
Reema Nanavaty has been working with the Self Employed Women's Association since 1984 and stayed on to be elected as the General Secretary in 1999, expanded membership to new heights making SEWA the single largest union of informal sector workers.
She negotiated the first ever IFAD loan to rebuild lives and livelihoods of 60000 earthquake affected rural women and is running post conflict economic reconstruction for 40000 members affected by 2002 riots; Reema is leading rehabilitation programme in Afghanistan and in Srilanka; providing vocational training in agro and rural livelihood security and heads the ICT cell to connect information technological with the farm women.
Reema is expanding activities of Trade Facilitation Centre (TFC) making women's voice and contribution central to world trade decisions. Currently she is replicating the Trade Facilitation Centre model in all the SAARC countries building social enterprises of Homebased women workers.
Reema initiated the food security programme covering one million households through its rural distribution network, named RUDI, where women farmers and labour trade their agro-produce with each other.
Reema is spearheading the Hariyali–Green Energy and Livelihoods Initiative to provide 2,00,000 mostly farm women access renewable energy tools of cookstoves and solar lights.
Reema oversees 3200 self help groups (SHG), 110 co-operatives and 15 federations totaling 428,281 members, Nationally including Kashmir, Assam, Meghalaya, Bihar. Reema focuses on women's economic empowerment by building women owned enterprises – Co-operatives, Companies, Federations. Building women led supply chain in Energy, Agribusiness, Food Processing, Waste recycling, Textile and garmenting.
Reema was awarded Padmashri on 26th January 2013.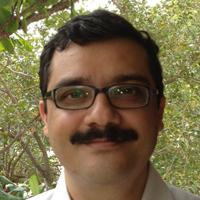 View
Profile
Shashank Awasthi
Board of Advisors
The British School, Chennai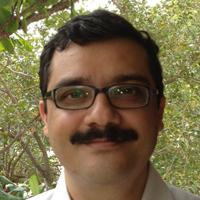 Shashank Awasthi
Board of Advisors
The British School, Chennai
As India Advisor, Shashaank brings to the team more than 24 years of experience in banking and finance, and works on pipeline development, pre-investment support including due diligence and post investment support to investee companies. Shashaank sits on the board of two impact businesses, and is a member of the Board of Advisors at The British School in Chennai. Shashaank is also a social entrepreneur and co- founder of v-shesh, an early-stage social enterprise that facilitates access to jobs and other opportunities for low-income individuals in non-metropolitan and rural areas in India. He has a keen personal interest in double bottom-line enterprises, microfinance, financial inclusion, and businesses that generate social returns.
Prior to working in the social enterprise sector, Shashaank was a Commercial Banker responsible for building ABN AMRO Bank's regional franchise in India, before leading the largest part of ABN AMRO's Commercial Banking business in India. Shashaank previously worked with IDBI Bank Limited (formerly known as Industrial Development Bank of India) and Tata Group, as well as interned with Bank of America while completing his MBA.
Shashaank received his Master of Business Administration in Finance from Narsee Monjee Institute of Management Studies as well as a Bachelor of Commerce in Accounting from the University of Rajasthan. Shashaank has been at Gray Ghost for the last seven years.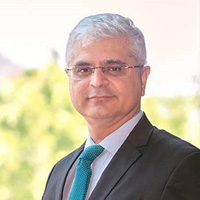 View
Profile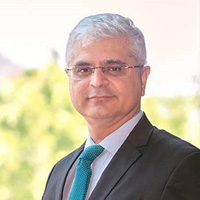 Tarun Chugh
BFSI Specialist
A seasoned BFSI specialist with over 25 years of experience. Started as an Investment Banker, and then moved to the Life Insurance industry over 15 years ago. Have had the opportunity to lead dynamic teams and Life Insurance organisations through exciting times. My leadership mantra is 'Company first' and believe that tech and digital will enable the industry take giant strides towards the new future. Being updated on Technology and digital disruptions are my current passions, and enjoy discussing them with my sons, when I'm not working.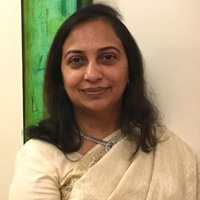 View
Profile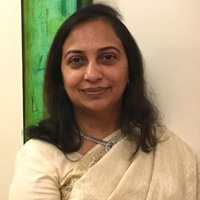 Vedika Bhandarkar
Team Lead
Water.org
Vedika oversees all impact efforts within Water.org and leads the team responsible for working with financial institutions, global investors, and other sector leaders to empower millions of people in need with access to safe water and sanitation. She previously served as Water.org's Managing Director, India. Vedika has more than 25 years of experience building teams and businesses with Indian and international financial institutions. Prior to joining Water.org in January 2016, she served as Vice Chairman and Managing Director at Credit Suisse Securities (India) Private Limited from 2010-2015. Previously, she served as the Managing Director & Head of Investment Banking at J.P. Morgan.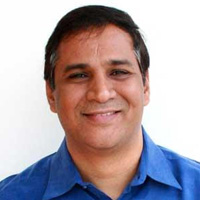 View
Profile
Vineet Rai
Founder and Managing Director of Aavishkaar
Co-founder & Chairman of the Intellecap Group of companies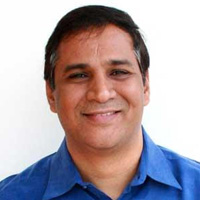 Vineet Rai
Founder and Managing Director of Aavishkaar
Co-founder & Chairman of the Intellecap Group of companies
Vineet is the Founder and Managing Director of Aavishkaar and Co-founder & Chairman of the Intellecap Group of companies. In a career spanning across two decades, Vineet's areas of interest include early-stage venture capital, microenterprises, microfinance investments, incubations and social investment advisory. Vineet chairs the Board of Villgro, an incubating and funding platform, and IntelleGrow, an Intellecap subsidiary, which provides venture debt services to impact enterprises. He also serves on the Board of WISH Foundation and has recently been appointed as an advisor to the Tibetan Entrepreneurship Development Initiative.
Vineet was invited by the G8 Task Force on Impact Investing in 2014 to serve on its International Development Working Group. Vineet has received numerous awards including the G-20 SME Finance Award in South Korea, UNDP-IBLF World Business Award in New York and Lemelson Award for Innovation in Finance at IIT Madras in relation to his work at Aavishkaar. He was awarded Ashoka Fellowship and Honorary Membership of XLRI Alumni Association in recognition of his contribution to Impact investing space.